Winners of the 2021 Play for Change awards
Have a look at the winners of the 2021 Play for Change awards, an exciting line up of toy makers going the extra mile when developing their toys. Will you be among them this year?
Click on the tab to find out more about the winners in each category
In the empowerment category, the judges were looking for great toys that make children believe in themselves. No stereotypes around gender, race or appearance. Toys that were made more accessible for less-abled children were also in the running.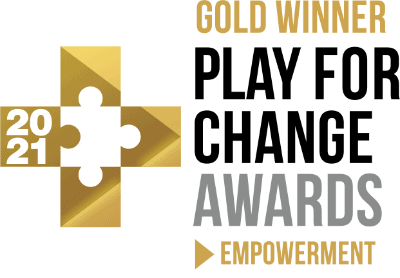 Miniland Dolls with Down Syndrome
Miniland have expanded their range of inclusive dolls with dolls that represent children with Down syndrome from different races and genders. As well as making sure children with Down syndrome will recognise themselves, the dolls help teach the values of inclusion and diversity through play. They promote empathy and acceptance of people of any race, gender or condition.
The judges praised Miniland's ambition to represent children with Down syndrome in the mainstream toy box and felt they are a great way to help any child learn about difference and acceptance through play. They also appreciated that both girl and boy versions of the doll were available as well as different skin colours.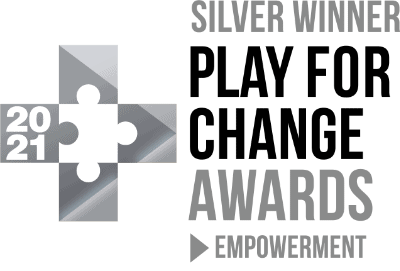 Barbie Message Against Racism
Mattel launched "Barbie and Nikki Discuss Racism," on the Barbie Vlog to help kids better understand the anti-racism movement. Barbie and her friend Nikki, talk about Nikki's experiences of racial discrimination, and discuss ways to engage in anti-racist behaviour. The video, which was translated in 11 languages, went viral and received positive media coverage around the world.
The judges appreciated Mattel's efforts to speak to kids about racial injustice in language easy for them to understand. They felt the video could help families address the topic and make it easy to discuss. The jury also felt it was an important addition to Mattel's wider commitment to girl's empowerment. They felt that the impact of the video, as seen in the viewing figures and media coverage, was especially impressive.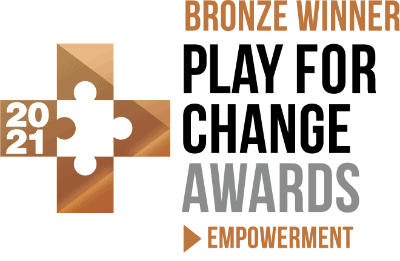 LEGO® Braille Bricks (the LEGO Foundation)
Lego have developed this special new brick system to help kids who are blind or visually impaired learn the braille system. The studs on top of Lego's original bricks have been moulded to represent braille letters, numbers, mathematical symbols and punctuation marks in eleven languages. The bricks are also printed with letters, symbols and numbers, so that sighted children can join in too.
The jury appreciated the way that the system helps children who are blind lean about the braille system in a playful and tactile way. They especially liked the way that the bricks were designed in an inclusive way that would stimulate the playing together of blind and sighted children.