Winners of the 2023 Play for Change awards
Have a look at the winners of the 2023 Play for Change awards, an exciting line up of toy makers going the extra mile when developing their toys.
The diversity & inclusion award recognises activities and toys that break boundaries based on outdated 'norms' of social status, ability, sex, race or religion.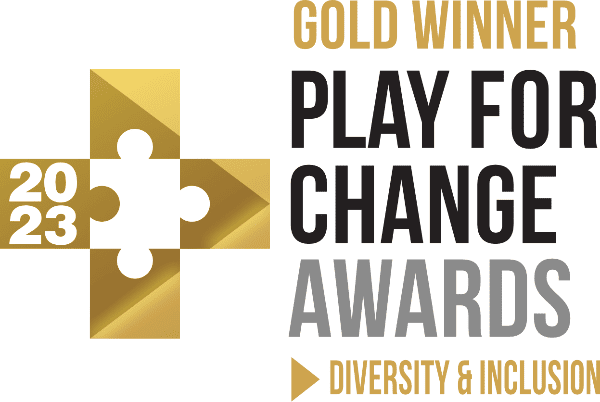 Thomas & Friends' Autistic Character,
Bruno The Break Car
Bruno is a joyful, pun-making brake car and the new autistic friend of Thomas & Friends. He comes both in an animated form and as a physical toy. He is proudly wearing number 43, in reference to 1943 when autism was identified. Bruno rolls in reverse at the end of the train, which gives him a unique perspective on the world.
The judges praised the character for representing an often overlooked but important audience and its potential to change society's perception of kids with autism. They also liked the whole campaign around him and particularly the participation of autistic young actors in giving voice to Bruno.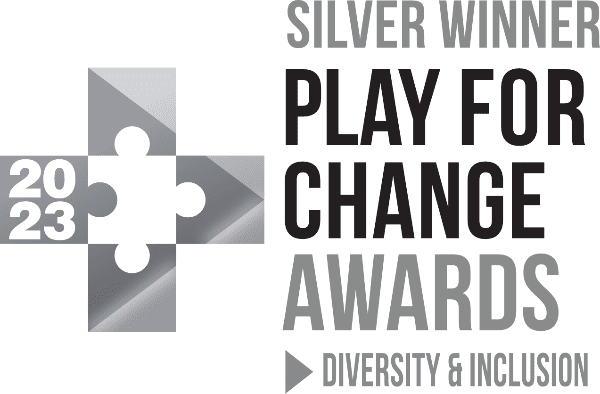 Wheelchair-friendly costumes
These costumes help kids in wheelchairs identify with their superheroes and feel like all the other kids who love to dress up. The costumes have been specifically designed to facilitate dressing.
The jury members think these costumes fill an important gap in the market. They believe they make a big difference for both children with disabilities and for their families.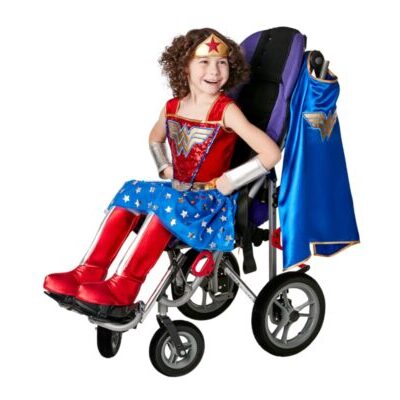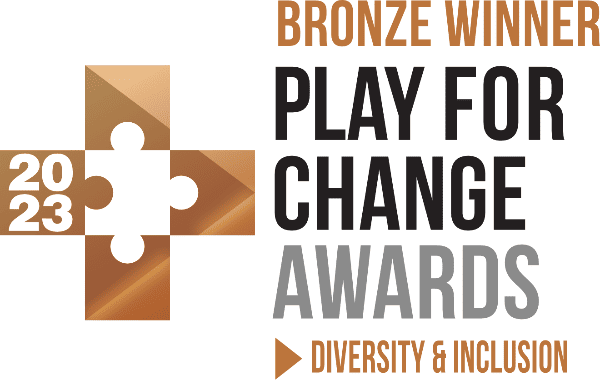 Inclusive dolls by Watoto Toys
The Watoto dolls represent our society in its diversity. They come in different skin colours, disabilities, genders, family constellations or body types. The dolls are made from certified ecological materials. Watoto Toys also creates job opportunities for immigrant seamstresses facing challenges to find employment in Sweden.
The judges recognised Watoto Toys' strong commitment to diversity & inclusion and social impact. They liked how these toys empower children but also women and mothers.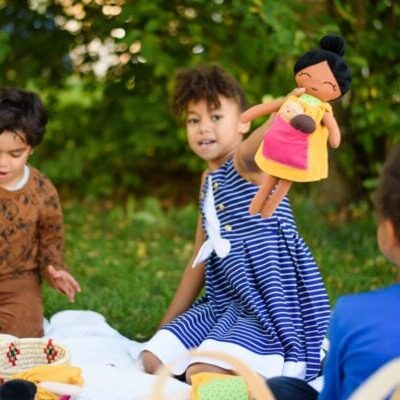 The sustainability award is for initiatives and/or toys which aim to deliver an overall positive impact for the environment.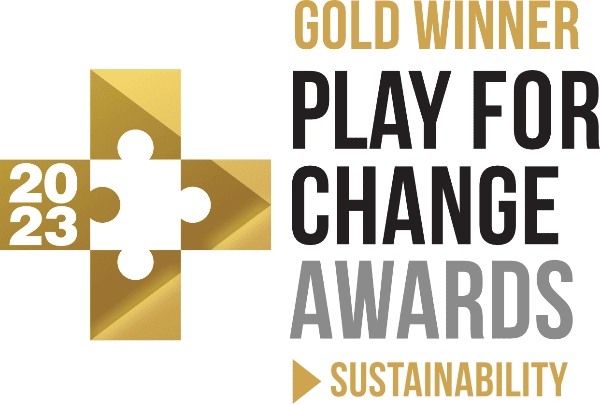 Mission Ocean
Mission Ocean is a board game designed to educate children about ocean plastic pollution. Players race to collect plastic waste floating among the waves and take it to the ship, cleaning up the water to protect sea creatures. Mission Ocean is 100% recyclable and biodegradable. Adventerra developed Mission Ocean in partnership with The Ocean Cleanup organisation to which it donates part of the revenues generated by the game.
The way it raises awareness on an important topic and the link to a real-life project is what judges particularly liked about this game. They also welcomed Adventerra Games' wide commitment to sustainability with efforts across their operations.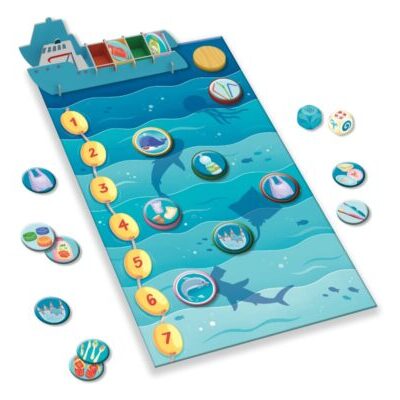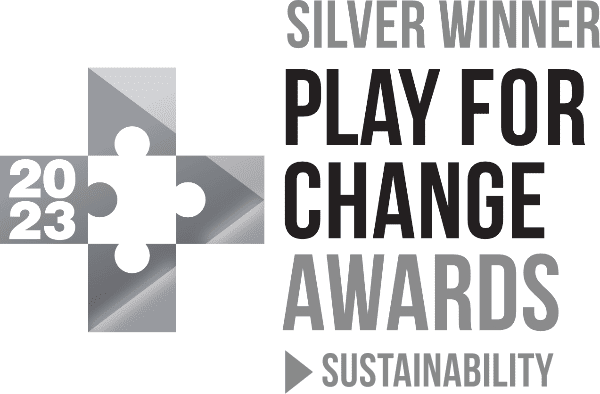 Transition to fully recyclable packaging
initiative
In 2022, LEGO rolled out their first boxes with paper-based packaging in Europe to replace single-use plastic. Going from plastic to paper was no easy switch. Paper has different properties and needs different treatment compared to plastic. The change affected many parts of their production process. The paper-based bags are made from renewable resources and can be recycled in the EU, US, and Canada.
The judges recognised that implementing this change for a large company requires a lot of effort. They also acknowledged it will result in substantial plastic savings.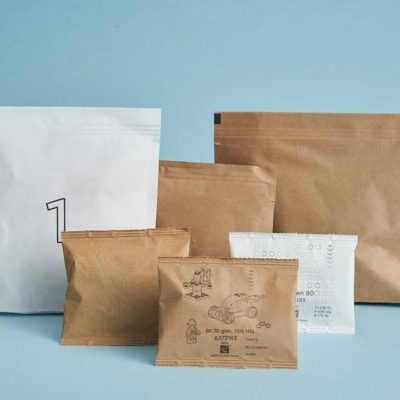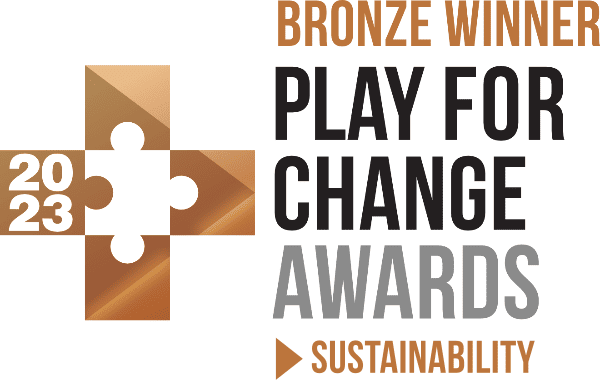 Korko Bowling Set
The Korko Bowling Set is made entirely from cork. The cork used comes from a Portuguese oak forest and is obtained by hand-peeling the oak tree bark. The tree bark regenerates every nine years and its regular careful peeling helps trap more CO2 from the atmosphere.
The judges praised the innovative use of cork as a sustainable raw material. They found cork to be an excellent environmentally friendly choice, given that oak trees naturally require stripping for their growth.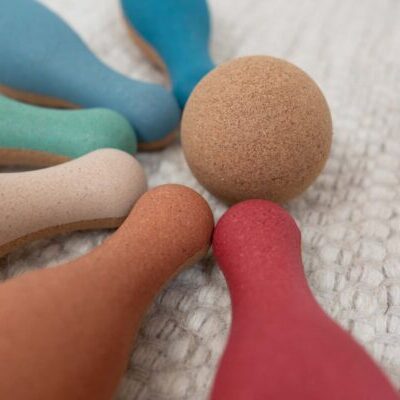 The life skills award recognises an initiative or product that prepares children for tomorrow's world.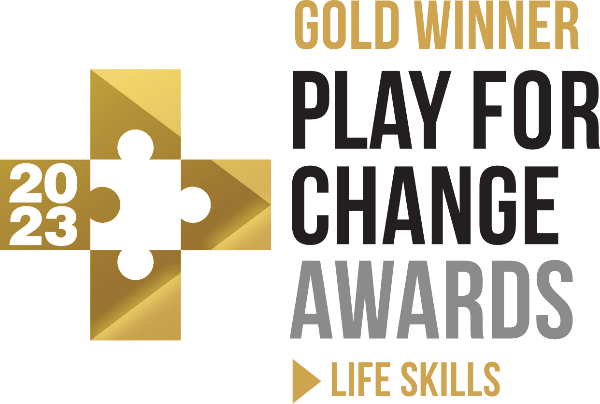 Switcheroo Coding Crew™
Switcheroo Coding Crew is a three-in-one rescue robot that introduces young children to the basics of coding and STEM through screen-free play. Children draw a rescue challenge card, choose a vehicle shell to transform their robot into a police car, fire engine, or construction vehicle and code it to solve the mission.
The judges appreciated the versatility of this robot and the large set of skills it covers. They found the inclusion of the town map tiles and obstacle accessories that allow children to complete rescue missions innovative and engaging.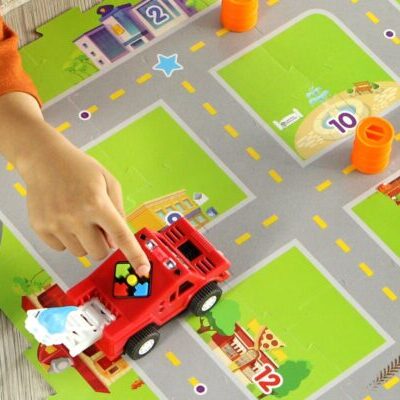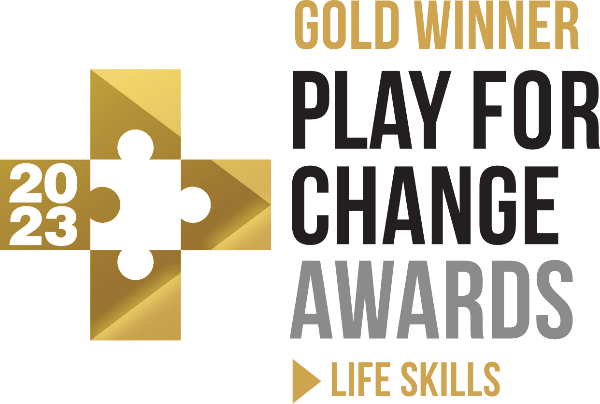 Charlie, The Astronaut
Charlie, the Astronaut, is a robot that helps children learn about space while developing their coding and programming skills. Charlie reacts to hand gestures, but can also be programmed via an app. This app gives access to a "Spacepedia" which contains detailed information and quizzes children about the universe.
The judges liked how Charlie promotes greater awareness and understanding of science and technology. They appreciated the many features of the robot and particularly the gesture control. They liked how the app makes the link between the physical and digital worlds.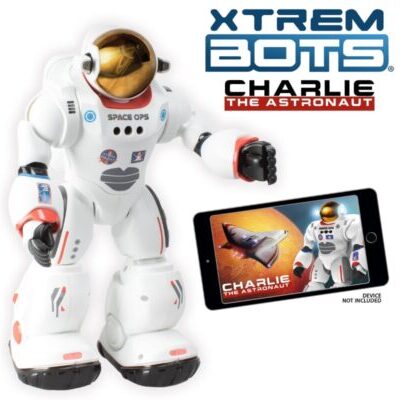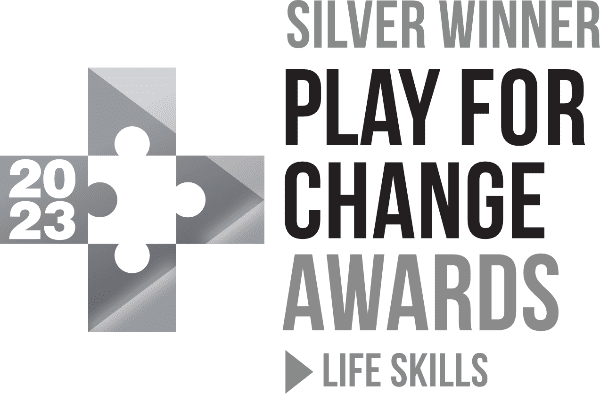 The 2022-2023 FIRST® LEGO® League
SUPERPOWERED℠ season
First Lego League is a global program co-founded by LEGO Education and FIRST. It teaches STEM to children from ages 4 to 16 in a fun and engaging way. Each year, teams of students are asked to focus on and research a scientific and real-world challenge. During the SUPERPOWERED season, students explored how energy is generated, distributed, stored, and used. They then had to develop sustainable energy solutions for their own communities.
The judges praised the way this initiative helps children to really understand today's challenges and how it encourages them to use their creativity to come up with their own solutions.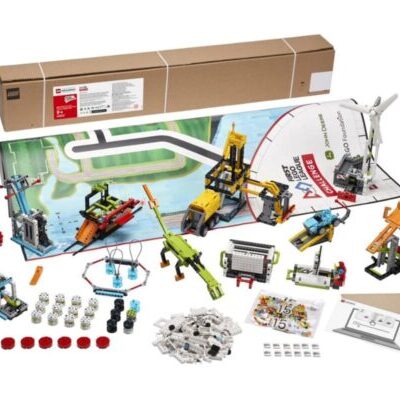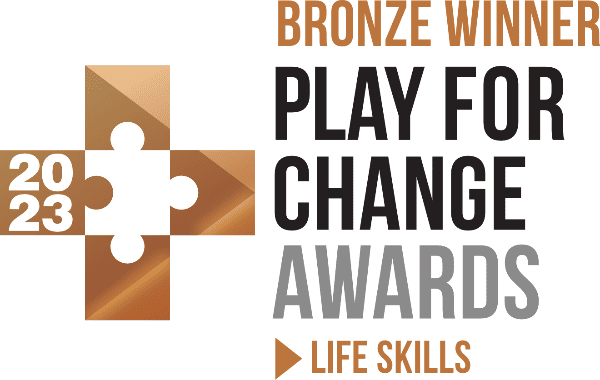 Little Live Pets Mama Surprise
Mama Surprise is a soft, interactive mama guinea pig. She comes with a deluxe hutch and if she is taken good care of, she will give birth to three babies. In this way, children can learn to take responsibility and care for others.
Taking responsibility and caring are very important social skills. The judges liked how the toy fosters these skills and could easily imagine the excitement and interest this toy can spark especially for those kids who do not have a real pet.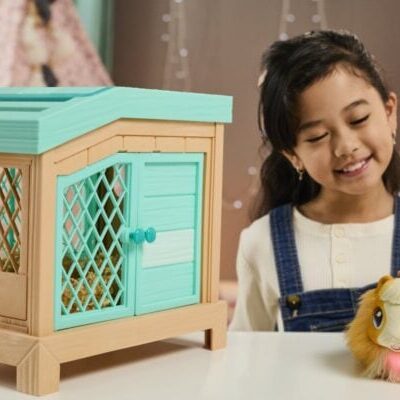 Photos from the awards ceremony in Brussels